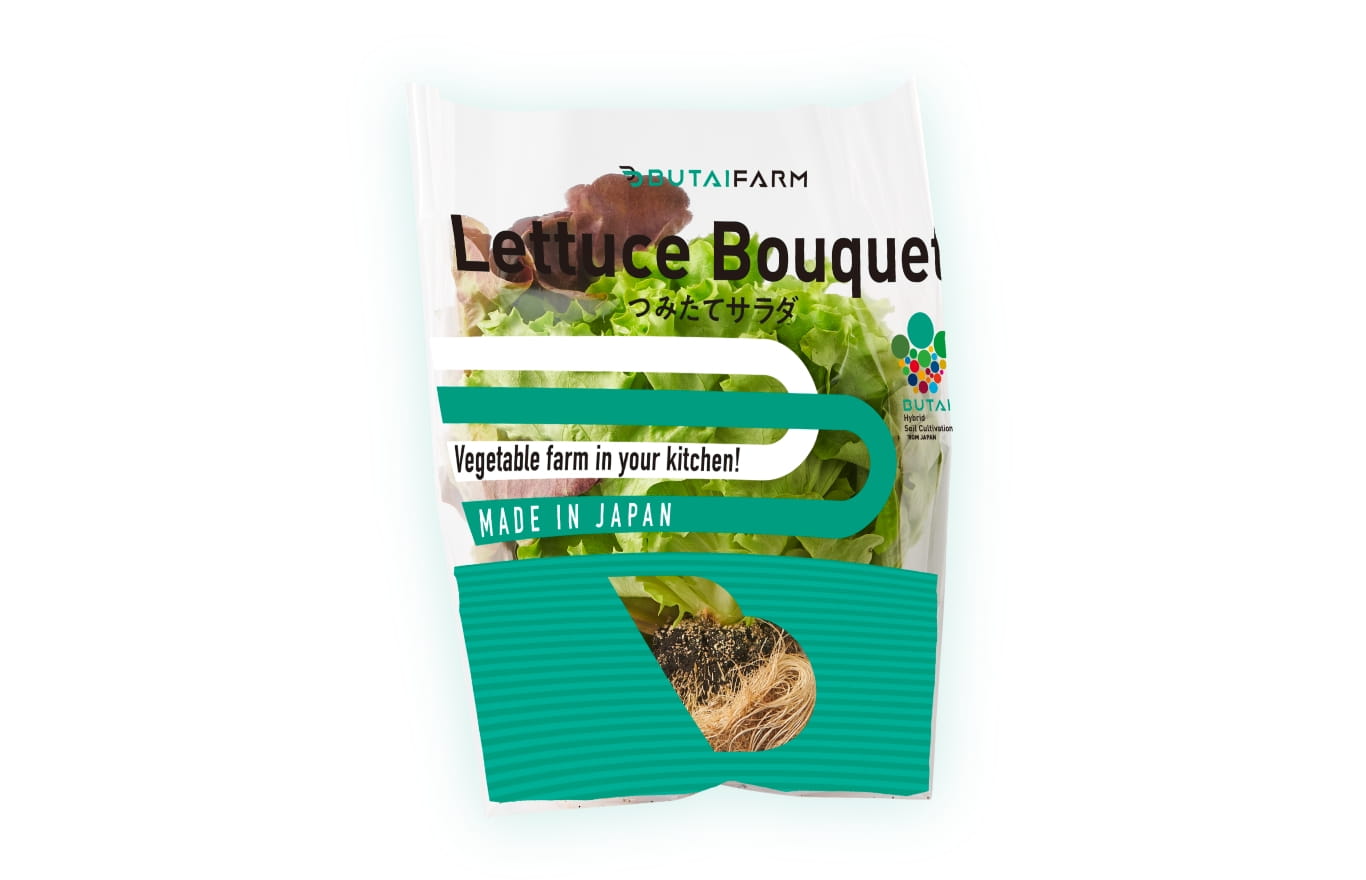 LETTUCE BOUQUET
The kitchen becomes a vegetable garden
Three kinds of lettuce in one plant. Because it is live lettuce with roots and soil, it stays fresh and tastes crispy. Soak the roots in water and your kitchen will become a vegetable garden. You can enjoy a freshly picked salad anytime.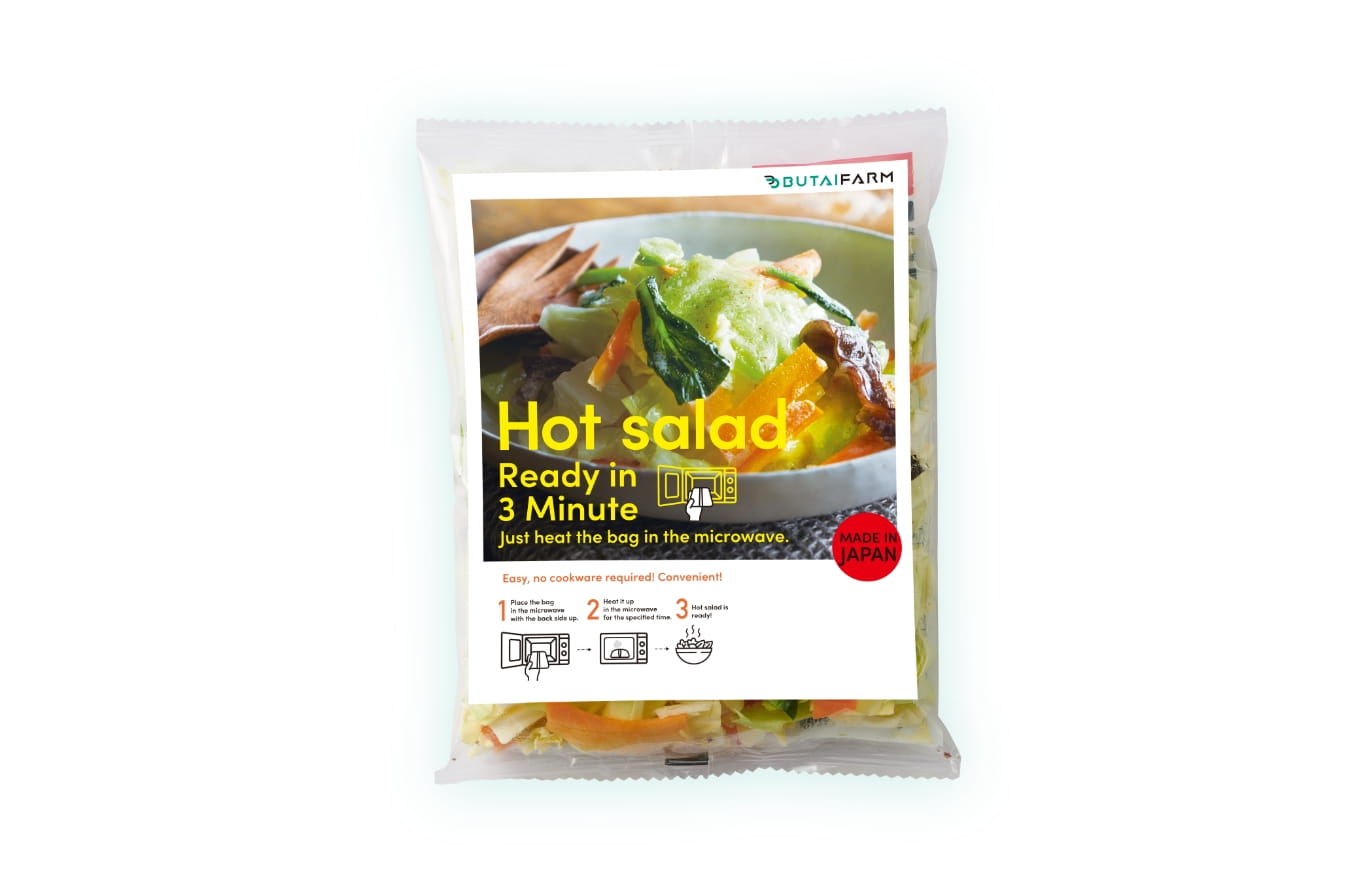 HOT SALAD KIT
Ready in 3 Minute
Heat the bag in a microwave oven.
This hot salad is a great way to eat lots of vegetables. Just heat the bag in the microwave and you have a hot salad in no time. You don't lose any nutrients compared to boiling in a pot. It is also very convenient to use in various dishes.
JAPAN
BUTAI FARM is a company that continues to create safe,
secure, and delicious food for the future of food,
people, and agriculture.

MISATO GREEN BASE,
a next-generation plant factory
MISATO GREEN BASE is a 7.6-hectare next-generation plant vegetable factory that uses BUTAI FARM's original "Butai Hybrid Soil Cultivation" technology. Hydroponic cultivation using soil blocks developed by Stage Farm with low environmental impact and the combined use of sunlight and LEDs enable a stable supply of high quality vegetables.
At MISATO GREEN BASE, we are working on sustainable agriculture
to achieve the goals of the SDGs.
BUTAI Hybrid Soil Cultivation
Next-generation "soil x hydroponic" cultivation method
The production method that is a combination of soil cultivation and hydroponics. This method produces thick and robust vegetables by improving the root system. It is possible to create an environment similar to natural or organic cultivation. Soil recycling makes it possible to realize environmentally friendly agriculture.