Easy! Enjoy!
in JAPAN

Lettuce Bouquet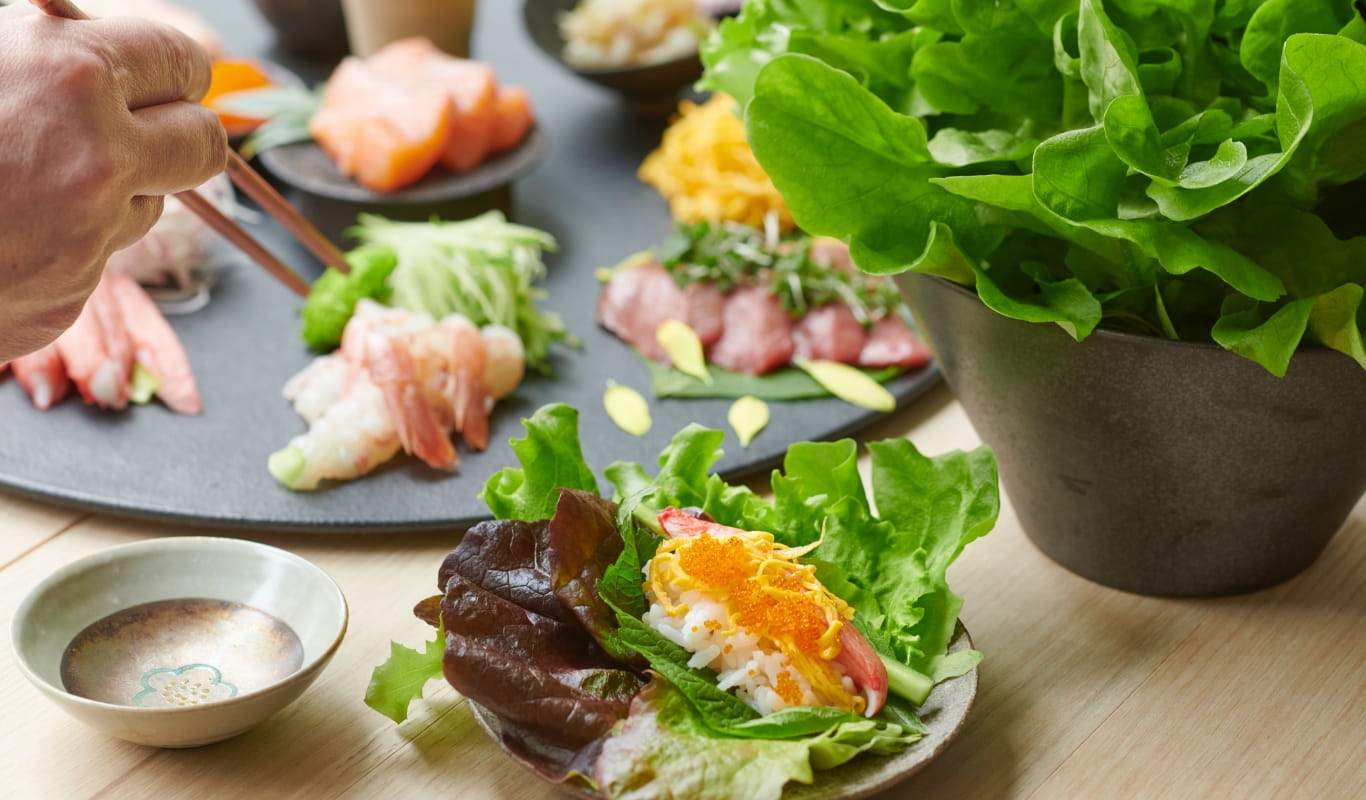 Hand-rolled sushi
wrapped in lettuce
Hand-rolled sushi is a very popular party recipe in Japan. Sushi rice is placed on a sheet of nori (dried seaweed), and each person places his or her favorite ingredients on top and rolls it up by hand. It is an easy way to enjoy your favorite sushi roll. If you wrap it in lettuce instead of nori, you can enjoy it as if it were a salad.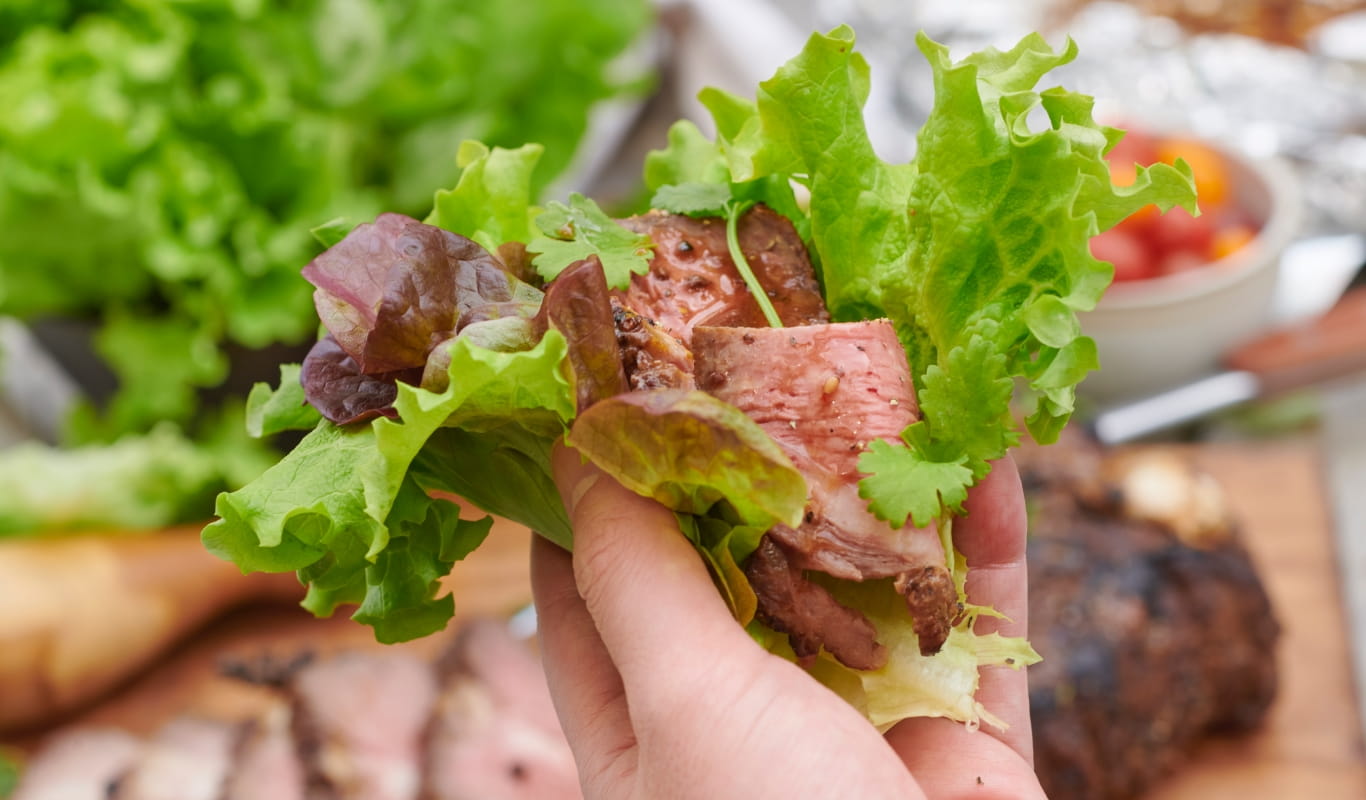 Wrap up the BBQ meat.
BBQ is very popular in Japan. For those who worry about lack of vegetables, wrapping grilled meat with lettuce is very popular. The fresh texture refreshes the palate. Simply place the cut lettuce in a bowl and enjoy.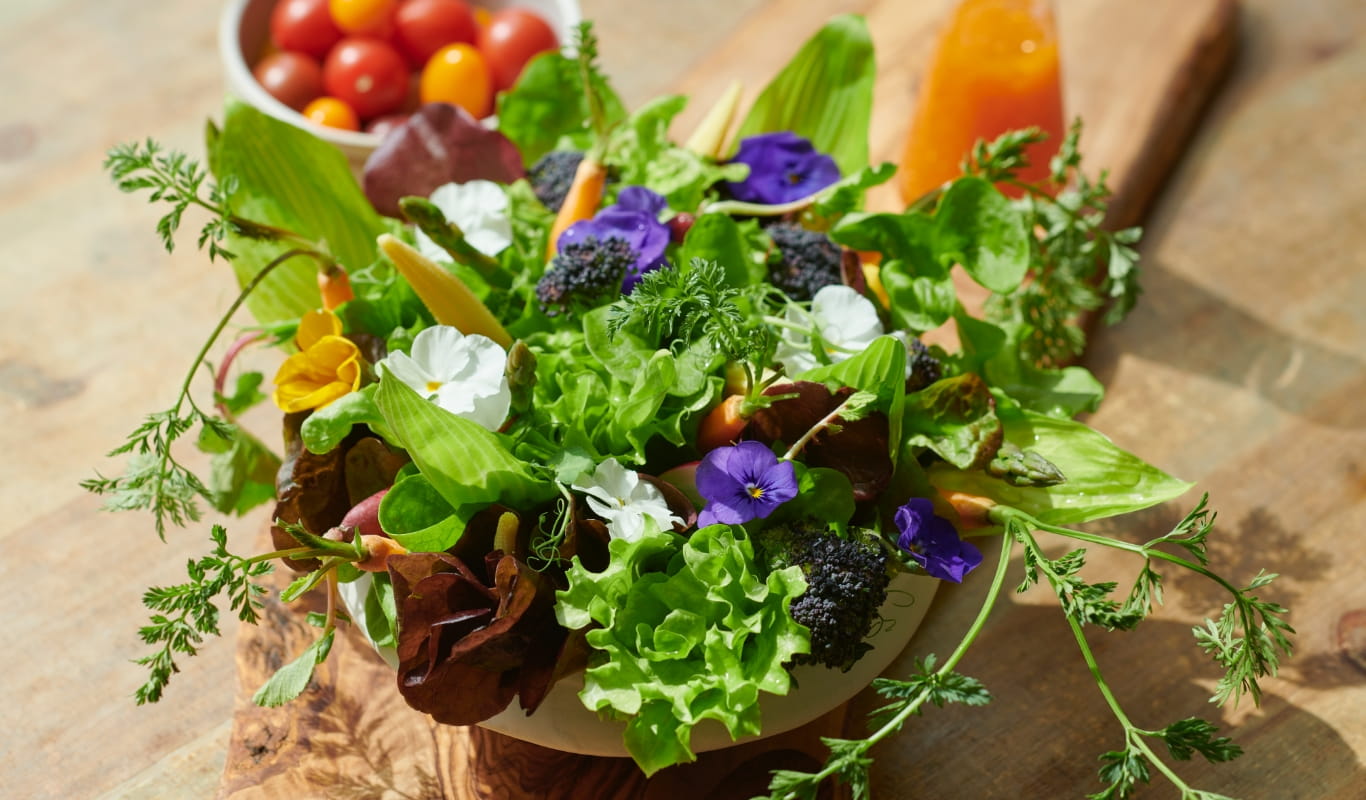 Decorate with edible flowers
for a bouquet salad.
Edible flowers can be added, and herbs can be garnished to create a very festive bouquet salad. This salad is sure to be the star of any home party.
Hot salad
Ready in 3 Minute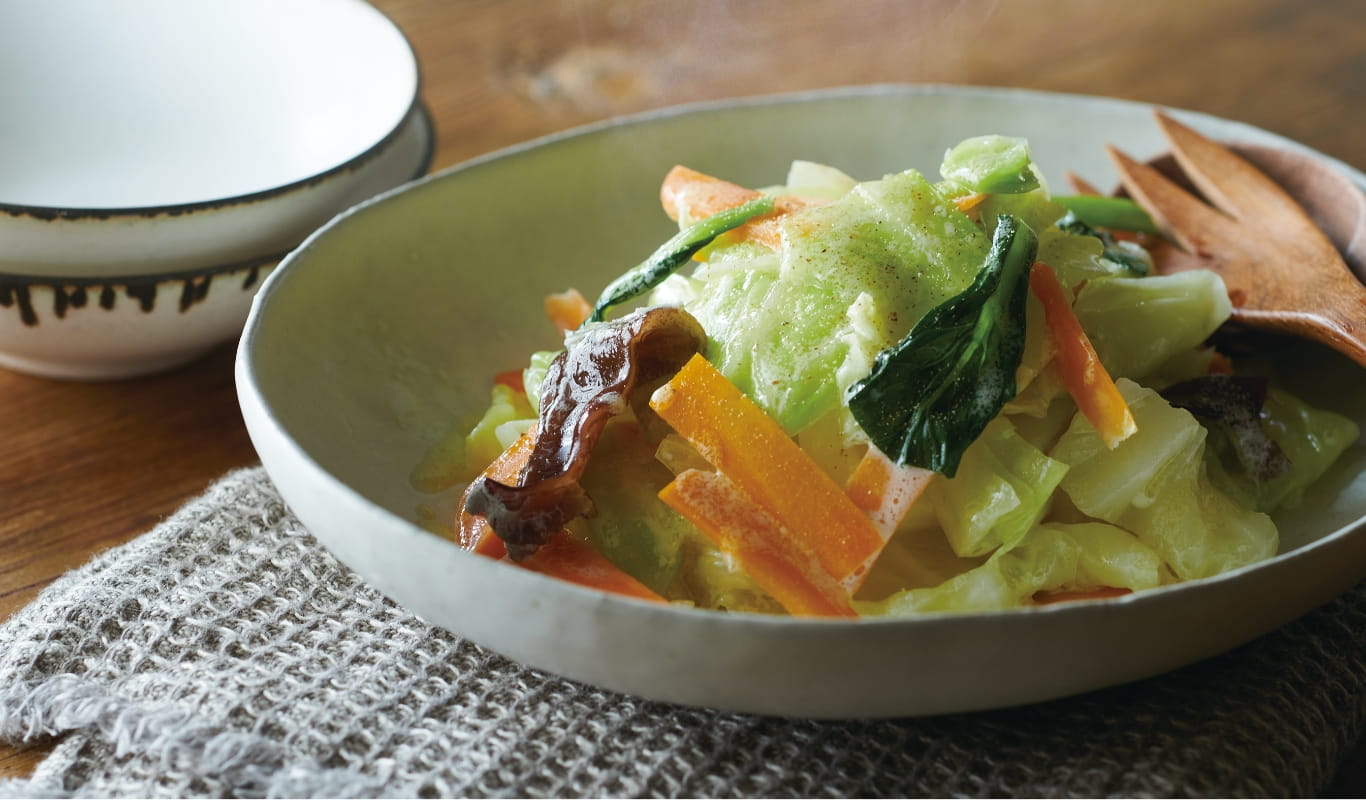 Hot salad
Hot salads are popular in Japan as a way to eat more vegetables than raw salads due to the reduced bulk. We recommend placing the bag of vegetables in the microwave to warm up, and then pouring your favorite dressing or light salt and mayonnaise over the vegetables.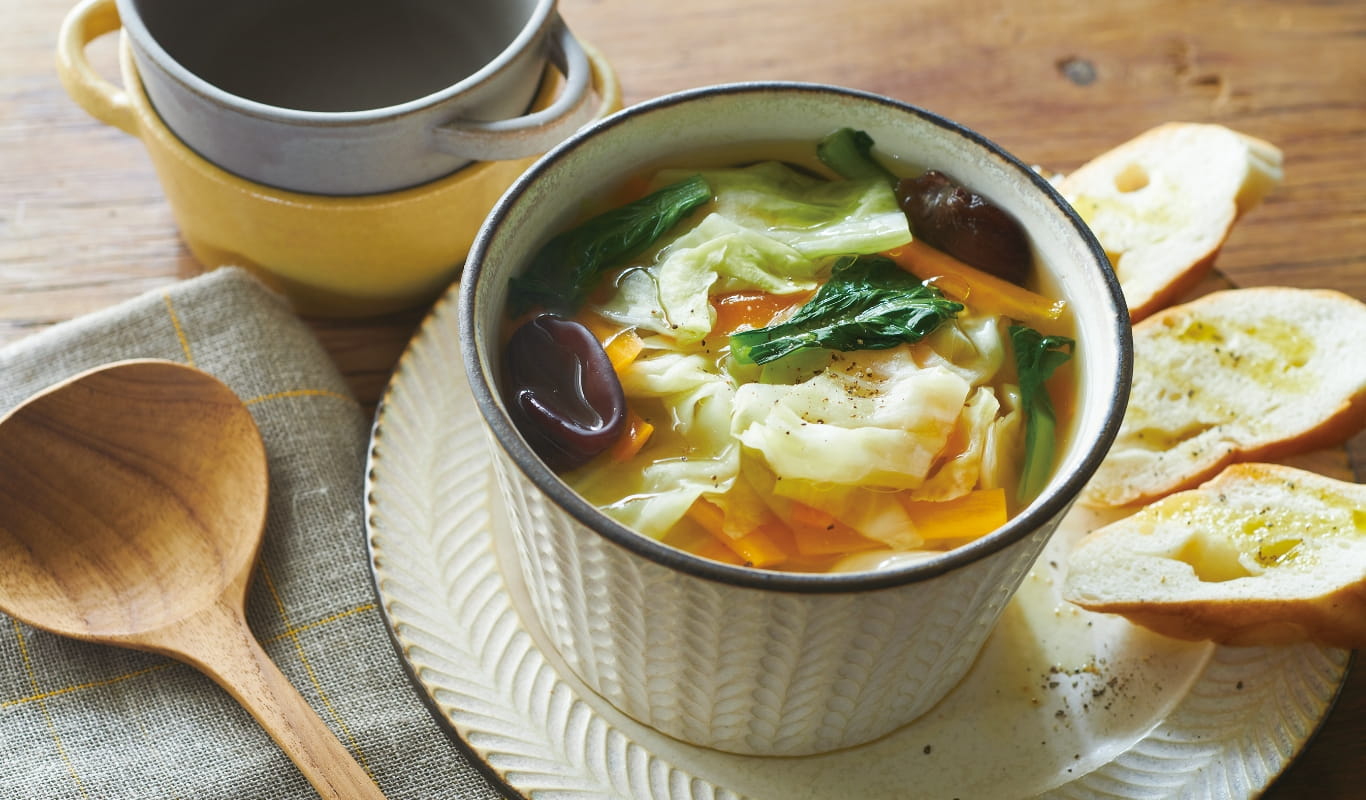 as an ingredient
in miso soup
Miso soup is the soul food of the Japanese people. Miso soup is popular in Japan because it can be made quickly simply by pouring hot water into a bowl. For those who are concerned about the lack of vegetables, adding warmed vegetables to this easy-to-make miso soup makes it an even healthier dish.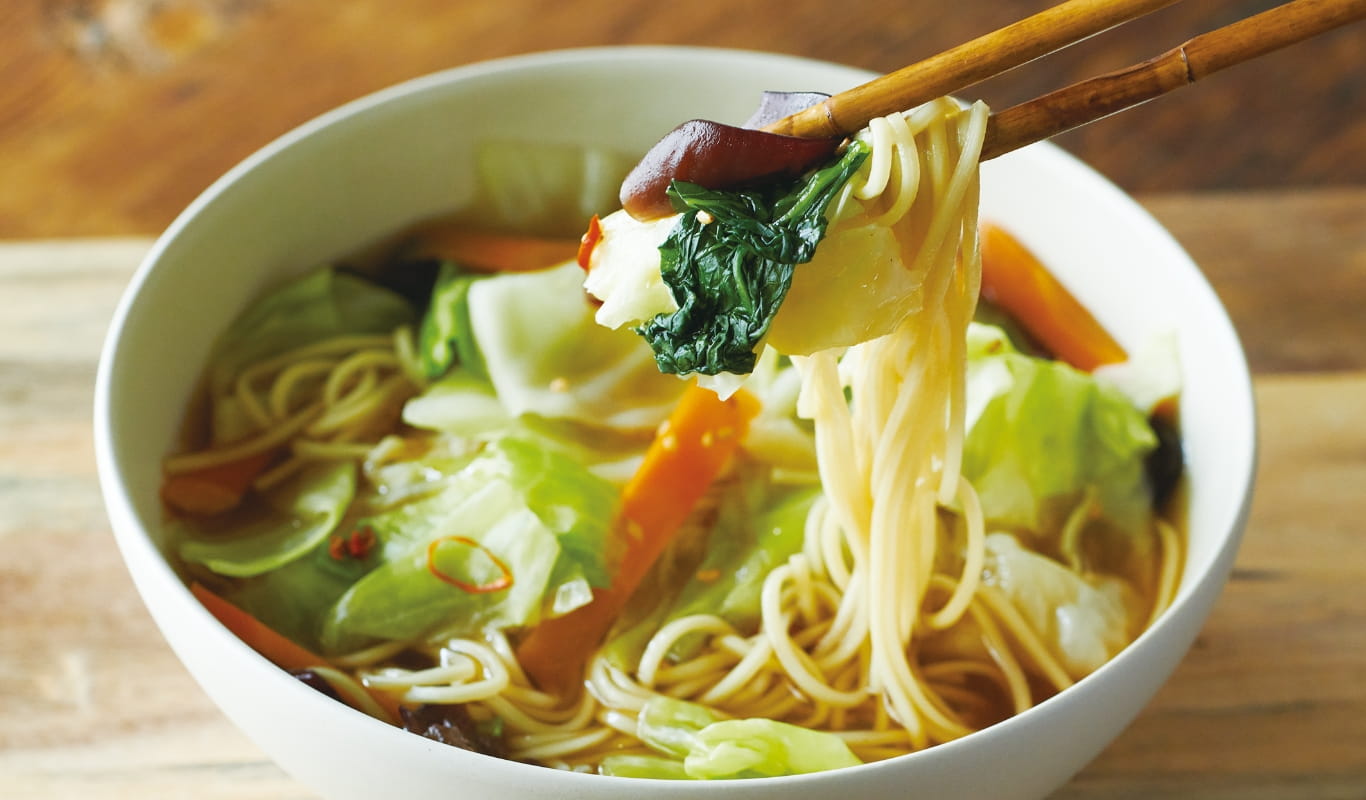 Ingredients for
ramen noodles
Ramen is popular all over the world. A simple bowl of ramen noodles topped with warm vegetables is a very healthy option. You can also get rid of the guilt.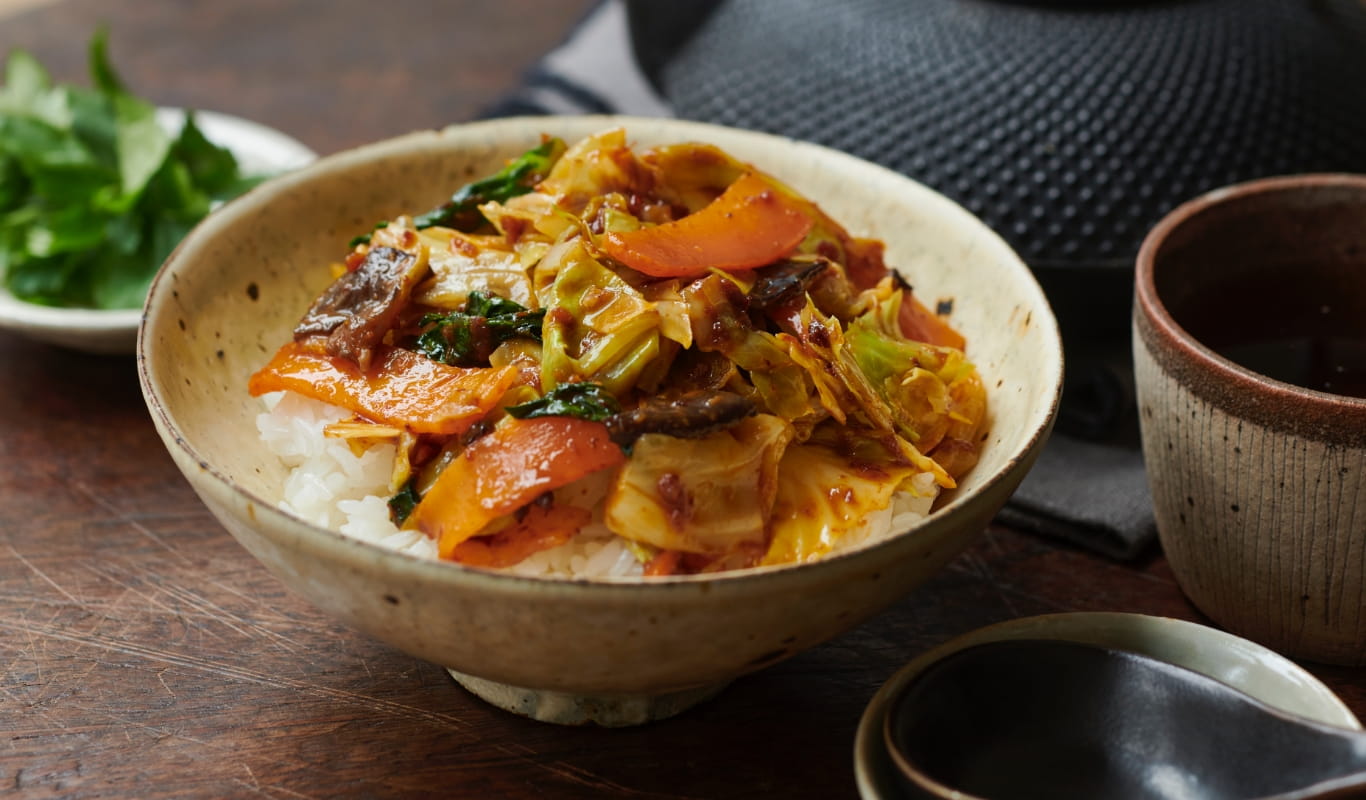 For a bowl of vegetables
Bowl of rice served on top of a bowl is often eaten by Japanese people. Warm vegetables are dressed with XO sauce or crispy chili sauce to create an aromatic and satisfying dish.