FROM JAPAN
For the future of food, people and agriculture, we are building a sustainable food supply system for the next generation. We are a company that creates the delicious food of the future, continuing to create the security, safety, and stability of delicious food for the world.


Sustainable "Food and Agriculture"
Initiatives for the SDGs
At MISATO GREEN BASE, we are working on sustainable agriculture
to achieve the goals of the SDGs.
Produces 30,000 to 40,000 plants per day.
Stable production of high quality lettuce with high cost performance.
MISATO GREEN BASE is a 7.6-hectare next-generation plant vegetable factory that uses Stage Farm's proprietary technology, BUTAI Hybrid Soil Cultivation. Hydroponic cultivation using soil blocks (soil with low environmental impact) developed by Stage Farm, combined with sunlight and LEDs, enables a stable supply of high quality vegetables.
Quality Management Systems
Establishing sustainable safety under appropriate farm management of international standards. BUTAI FARM Group has obtained GLOBAL.G.A.P. and ASIA-GAP certifications, which are given to companies that practice sustainable production activities, and has several certified J-GAP instructors on staff. MISATO GREEN BASE plans to implement the same level of management and obtain certification.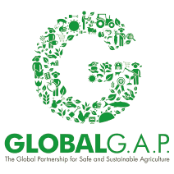 Head Office
11 Aza Tanaka, Hinabe, Wakabayashi-ku, Sendai, Miyagi 984-0837, Japan
Intelligence Lab.
97-3 Minami, Rikuchonome, Wakabayashi-ku, Sendai-shi, Miyagi 984-0031, Japan
Fukushima
BUTAI FARM
59-2 Kawazoe West Heights, Room 201, Namie-cho, Futaba-gun, Fukushima 979-1531, Japan
MISATO
GREEN BASE
36 Aza-Shinkamido-higashi, Misato-machi, Toda-gun, Miyagi 987-0024, Japan